EBS Containerized Facilities offer a rugged solution to rapid, relocatable requirements. Alongside our partner companies, EBS modifies a range of ISO containers to deliver custom or ready-to-ship solutions.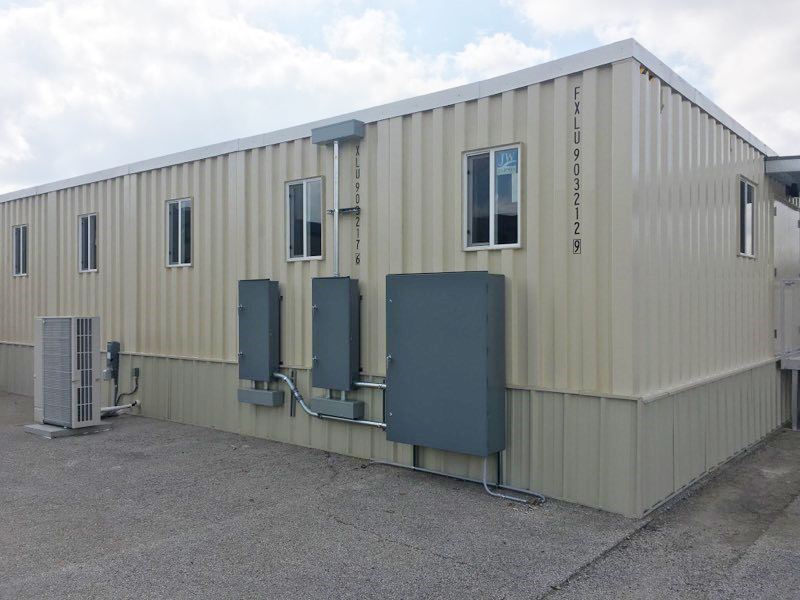 Extreme Durability
Our durable containers stand up bruising use and adverse weather.
No wood framing
Foam insulation eliminates air space for mold/mildew
Engineer Approved
We don't cut corners. EBS design and fabrication is engineer approved and permitted.
Fully Relocatable
Container facilities provide great flexibility and movement and configuration.
Temporary or long-term foundation solutions
Special systems, including building comfort, attuned to mission requirements.